Tags
Related Posts
Share This
Random Day Shit (RDS)
Where the hell can I get a pair of the old Converse Magic shoes?  I'd settle for the Birds, but I NEED the Magics.  If you comment a link to the site, I will send you a "Jeff" Saturday shirt…no charge.
Size 11.   I will pay up to $120.  38 years old, I have wanted these bad boys for about 30 years.  Time to get em bitches.  Life is short.
"Vin-tauge"
Yellow Ledbetter is one of my favorite songs… a little kicking it with Pearl Jam day.
The youtube video is pretty sweet too.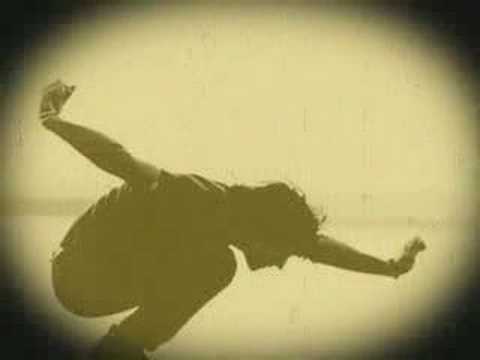 I once saw Noah Doering NAIL yellow ledbetter in karoke at a bar in St. Germain.   Tough to beat that with a stick.
I have heard the song 245,898 times and still don't know the lyrics.  It's why I'm not in a band.  I can't remember lyrics.  Or maybe it's because I can't sing or play any instruments.  No, it's the lyrics thing I am sure.
Anyways here is some Wiki shit on Ledbetter…
Lyrics The song title "Yellow Ledbetter" is derived from the actual name of an old friend of Vedder from
Chicago
, named Tim Ledbetter.
[2]
The lyrics of "Yellow Ledbetter" have proven indecipherable when heard live and even on the recorded version, as Vedder mumbles through much of the song with only certain parts being heard prominently, such as the famous line at the end of each verse "I said, I don't know whether I was the boxer or the bag," with these parts of the song heard on almost every live rendition of the song. There are many unofficial lyrics on various websites. Although many fans have made their own interpretations of the song, a common theory has been that the song is about someone receiving a letter and finding his or her brother had died overseas in war,
[6]
cited from the lyrics in the
Live at the Garden
version "I don't know whether my brother will be coming home in a box or a bag".
[7]
On the official bootleg release of
5/3/03 – State College, Pennsylvania
, Vedder sings "I'd like to wish this war away, and I tried but it just, just don't happen, don't happen that way/And my brother…they sent him off to fight for the flag, I just, I don't hope he comes home in a box or a bag", and "And I know that he's just following his path, as long, as long as it's not a box or a bag."
[8]
On the official bootleg release of
7/11/03 – Mansfield, Massachusetts
, Vedder sings in the first verse "I think of him when I go to bed, and he's coming home in a box or a bag."
[9]
Regarding the song, Vedder said in an online chat that it was written around the time of the
Gulf War
, and added that "it's an anti-patriotic song, actually."
[10]
On August 7, 2008, at a solo performance in
Newark
,
New Jersey
at the
New Jersey Performing Arts Center
, Vedder took a question from the audience requesting that he explain the meaning of "Yellow Ledbetter". At first, Vedder joked, saying, "Wait…you mean there's lyrics?" He went on to talk about how the song took as its subject a friend of his from Seattle whose brother served in the first Gulf War. His friend received a "yellow letter" in the mail informing him that his brother had died in the war. Vedder and his friend then went for a walk. On this walk, the friend, whom Vedder described as "alternative-looking," happened by a house with an American flag flying, and people on the porch. He stopped and gestured to the flag, as if to salute it, however the people on the porch glared at him disapprovingly due to his appearance.
[11]
[
edit
] Reception Without being released as a single, "Yellow Ledbetter" peaked at number 21 on the
Billboard
Mainstream Rock Tracks
chart and number 26 on the
Billboard
Modern Rock Tracks
chart in 1994. The song has managed to become a staple among fans of the band. Although the song has never been released on one of the band's studio albums, it remains to this day one of the band's most popular songs. Steve Huey of
Allmusic
said that McCready's "airy Hendrix imitations provide the essential meat of the song." He added, "Eddie Vedder's vocal is alternately intense and achingly wistful, with the latter particularly suiting the song's mood." He proclaimed "Yellow Ledbetter" as "the sound of a band overflowing with prime material."
[12]
Will Hermes of
Spin
said, "The Hendrix-indebted power ballad "Yellow Ledbetter" is some of the best Pearl Jam music ever recorded."
[13]
In 2007, McCready's guitar solo from "Yellow Ledbetter" was featured on
Guitar World'
s "100 Greatest Guitar Solos" list.
[14]
A snippet of the song was used in the
final episode
of the television series
Friends
in 2004. This marked the first time that Pearl Jam licensed a song for usage in a television show.
[15]
It was also featured in the
Cold Case
episode "The Long Blue Line" in 2009. The song is also featured in the final scene of the 2011 film
50/50
.  
And then the you know… actual lyrics or whatever.
Unsealed on a porch a letter sat.
Then you said, "I wanna leave it again."
Once I saw her on a beach of weathered sand.
And on the sand I wanna leave it again. Yeah.
On a weekend I wanna wish it all away, yeah.
And they called and I said that "I want what I said" and then I call out again.
And the reason oughta' leave her calm, I know.
I said "I know what I was the boxer or the bag."
Ah yeah, can you see them out on the porch? Yeah, but they don't wave.
I see them round the front way. Yeah.
And I know, and I know I don't want to stay.
Make me cry…
I see… Oh I don't know why there's something else.
I wanna drum it all away…
Oh, I said, "I don't, I don't know whether I was the boxer or the bag."
Ah yeah, can you see them out on the porch? Yeah, but they don't wave.
But I see them round the front way. Yeah.
And I know, and I know. I don't wanna stay at all.
I don't wanna stay. Yeah.
I don't wanna stay. [x2]
I don't… Don't wanna, oh… Yeah. Ooh… Ohh…
Ok last thing.
Ted Nugent is a hall of famer in the losersbracket.com wall of fame area.  Of course we have a wall of fame area.  Duh.
Here's the article from LIBERAL NEWS CENTRAL (um, the huffington post).   Funny ass shit.  I love how the huff spins it.    "In jail or dead if Obama gets re-elected".  NUGE!
He goes OFF about Obama and they try to say he is friends with Mitt Romney. (Odd couple alert!)  Anyways, kicking ass and taking names.  And all sorts of crazy shit.  Nuge…keep it up buddy.  He is on the waiting list for the top 6 guys I take to Vegas.
If you haven't been skunk drunk seeing the nuge in concert, you are not living my friend.  Me and the Zilkes in high school crushed this concert 21 years ago after a varsity football game at the Dodge County fair.  Then got bombed out of our minds at a field party.  GOOD TIMES!
– Roste "nuge dogg" Beefe