Tags
Related Posts
Share This
Training; Week 3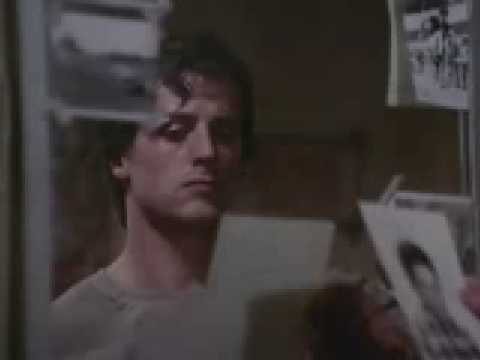 A.D.D. version……ran a lot, lifted a lot, did an obstacle course tune up and….then got injured…..so yeah, Rocky IV again "No Easy Way Out"!
Monday;
ThunderDome Running! More miles, more fun. Really starting to groove these runs. Enjoying it!
Tuesday;
TNT Fitness Results workout! This workout was a killer. Agility based. We did burpies, running in place with bands….not just running in place, I should say SPRINTING in place! We did Turkish Get Ups, we did squats….we did it all…Push Ups, planks….yeah, I was gassed, but it kicked ass.
Wednesday;
Nothing. I sat. I rested. I watched some TV like a normal person….oh, except I drank protein shakes and ate salads and chicken……
Thursday;
Packer game! WOOOO HOOO. Wait…..running is needed. Yeah, today was a running day. Special things too. Coach Matt required "negative splits". Meaning…..first mile, then second must be faster and third must be faster than the second…each by 30 secs. I did it. My splits were spot on. I may be becoming and ACTUAL runner! After the running, off to Lambeau to watch the Browns' first and second stringers kick the Packers' second stringers ass.
Friday;
TNT Fitness.  Lots of lifting. Arms, legs. Core strength. Core strength, from what I have been taught, what I have read and what I am soon to find out….is really really really important. EVERYTHING relies on a good core….
Saturday;
TNT Fitness Obstacle Course Tough Mudder Tune up! yeah, they even have an obstacle course!
This was great! Great turnout and saw some old friends. In our younger years, we would have all gone out, played a softball tournament, won the drinking trophy and ended the day at 3 am. Well, we ran the course together, had a blast and fine tuned our Mudder techniques….complete with the ICE POOL bath. No post game drinks, we will save those for the Mudder.
UHOH……yeah, about 15 steps into this training I wrecked my groin…..I felt that sucker pull right away. I played through it, but knew something was wrong……a bit worried as I drove home.
Sunday;
P……….A…………..I……….N. Shooting pains in lower abdomen when I sneeze, cough, roll over, laugh…..can't really walk……shit…….WTF….this better not be the end of the Mudder. I don't think anything is torn, but I will see the doc the coming week………….